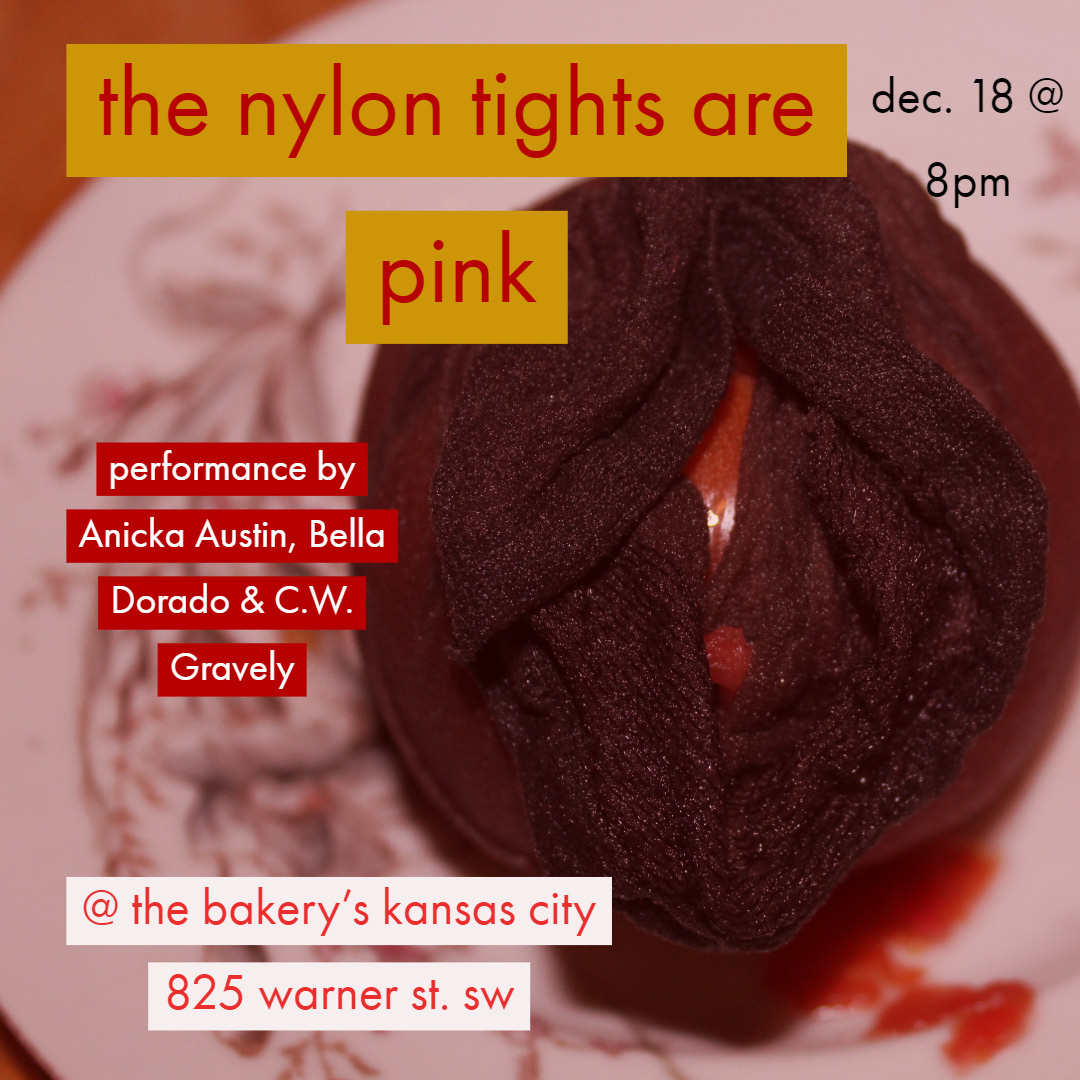 The Nylon Tights are Pink
The Nylon Tights are Pink is a 90-minute performance of coping methods. Dance, destruction and words performed and written by Bella Dorado.  Music and installation of dangerous and sensual objects by C.W. Gravely and Anicka Austin.
The Bakery Atlanta @ 825 Warner St. SW
Check out a conversation between Lev Omelchenko and I

about the upcoming film, Birth of Pleasure 

in the latest issue of DIY Dancer!